So it's still January, cold and wet and we need to keep motivation levels high! Don't worry if you've not managed to keep to all your January plans, life is busy – I've got you a few extra ideas for you!
Haven't got time for a full workout? Don't panic as short bursts of 5-minute exercise can still have huge benefits and boost our mood. Exercise is exercise and it's so important to have time for you. Why don't you try this simple full body routine first thing before breakfast or in your lunch break – take it outside if you can!
– Set your timer:
One minute of squats – big exercise for the legs (you can do it while the kettle boils)

One minute of forward lunges (while out on a walk?)

One minute of push ups – knees/toes working the chest and upper body.

One minute of tricep dips on a chair/loo (while running a bath?) – amazing for the back of the arms.

One minute of jumping jacks/high knee marches on the spot/stair climbs for a cardio blast. You can keep low impact and build up gradually.
Just 5 minutes of activity which you can do 2/3 times a day. Keep a track of your reps and you can build up day by day. 
Or, you could try this…
Every morning spend just 5 minutes stretching – before work, breakfast, school run. 5 minutes of stretches to wake up the whole body and mobilise the joints. Energise the body for the day ahead. Or in your lunch break get outside into the fresh air – for a walk or a quick lap of the park. Just the movement will energise you and over time you can build this up to a lunchtime jog or work towards a 5k? A short spell outside will give you headspace and time away from the screen.
The key to remember is that exercise is not just physical – the endorphins that we release when we exercise trigger positive feelings of wellbeing and give us such a mental boost. You don't need to be doing hiit workouts or training for a marathon – as long as it is something you enjoy you will stick with it. Exercise helps us to sleep better, have more self-confidence, it boosts our immunity, raises our metabolism and manages our stress levels. Plus, it keeps us strong. What's not to love?!
With that in mind, the next 7 days are looking pretty good in the Caroline's Circuits membership. If you're looking for that endorphin release look no further. With 4, yes 4, live classes covering all areas of the body you will feel GREAT! Plus if you join before the end of January you can use Caroline20 for 20% off your first month, so what are you waiting for?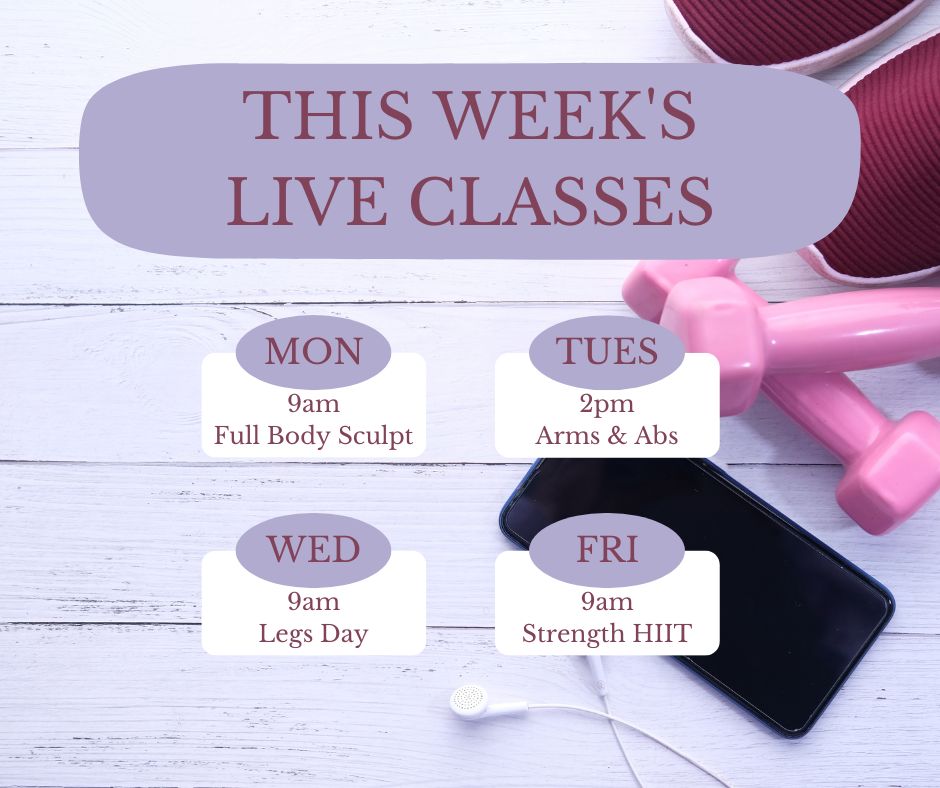 The workouts are Monday, Tuesday, Wednesday and Friday (they are all recorded and available to you on demand within an hour of the session if you can't make the live). Classes have been specifically designed to suit all fitness levels and create fitness habits which last & which produce results.
Intrigued to know more or have a go? Try a class for free here or read more about the platform here.
If you have any questions please do get in touch.
For more workout ideas and to find out a bit more about me check out my Instagram.
Caroline x