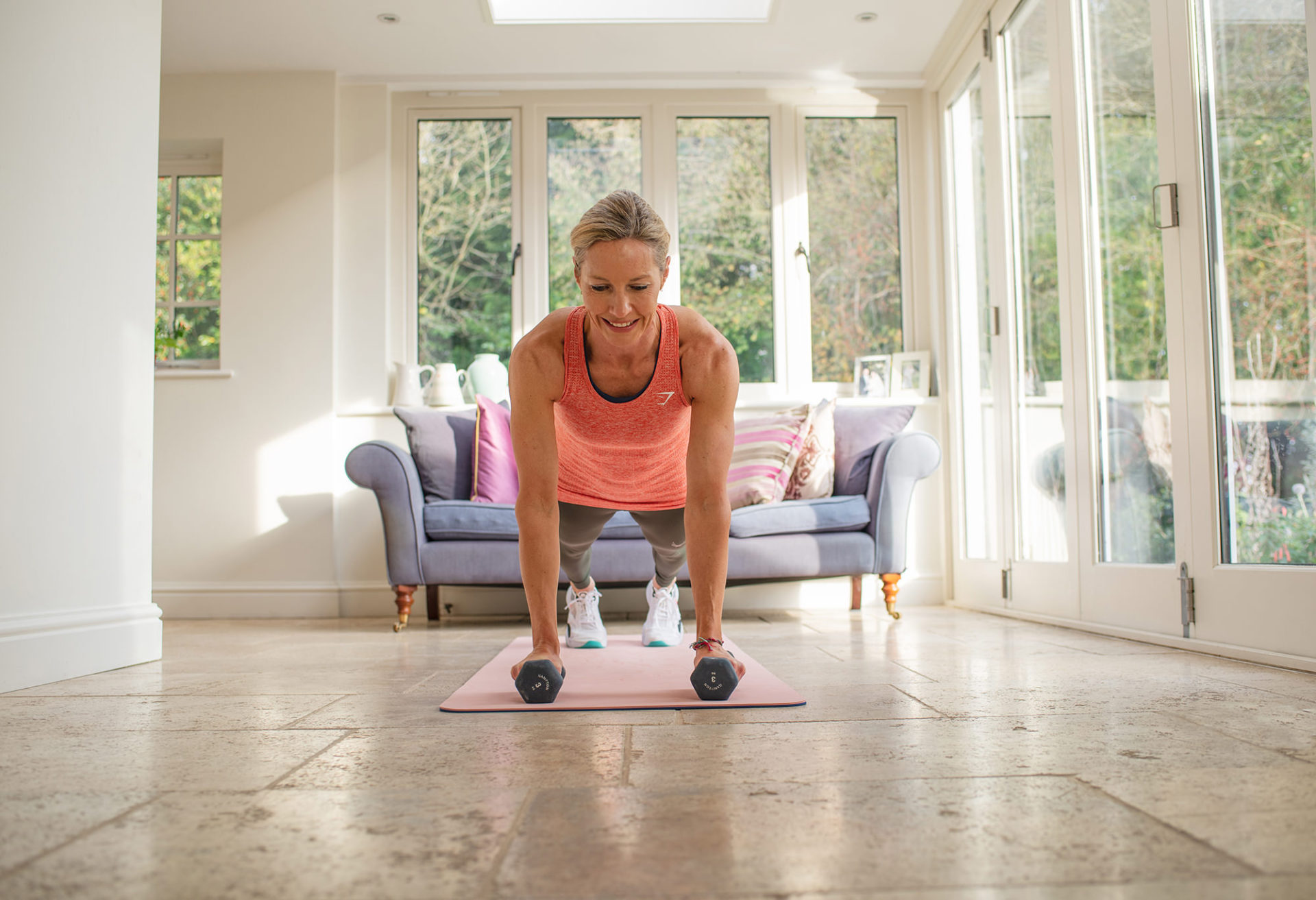 My Story
I wanted to create a fitness platform that would appeal to everyone - to those who have exercised for years and are looking for a new challenge as well as to those who are complete beginners. My aim is to provide classes which will motivate and inspire you to make exercise part of your lifestyle for the future.
Get Started
"I can't live without these circuits...Caroline has designed the most brilliant selection of exercises. Despite some being hard, every class is different - they challenge me and I LOVE them"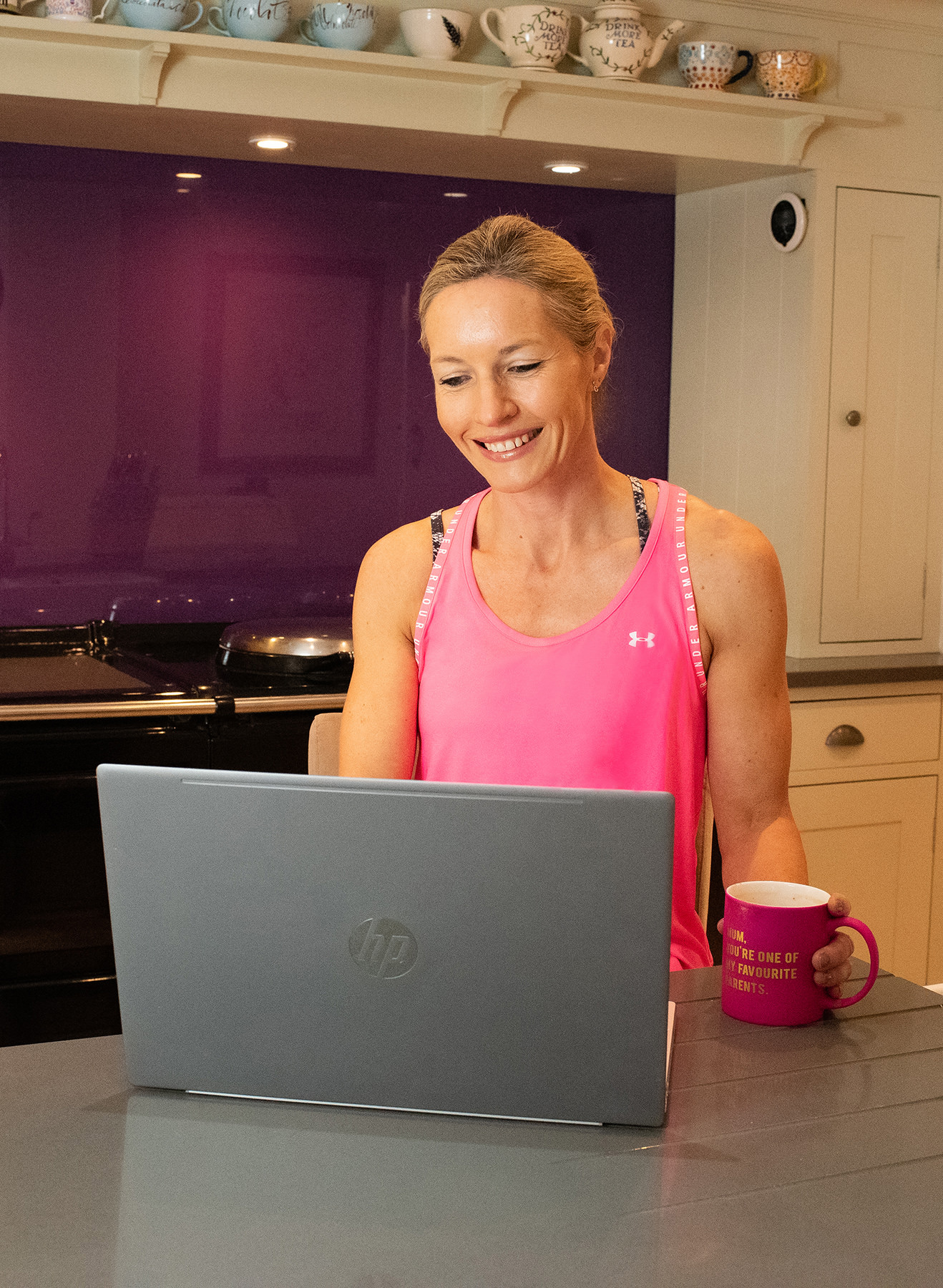 A little about me....
So how did it all begin? Having always loved sport from an early age I decided to change career in 2001 from advertising to fitness and have never looked back! I qualified to be a personal trainer in London where I then subsequently trained private clients one on one for many years before moving to Berkshire with my family. My focus then shifted to group exercise where I spent 10 years concentrating on group circuits with some fabulous clients and where the name Caroline's Circuits originated!
My passion has always been strength training - focussing on developing workouts with resistance based exercises. I have seen first hand the benefits of being strong both physically and mentally, especially as we get older.
In 2020 I took my classes online. I was overwhelmed with the positive response. Training via a screen during this unusual time has been incredible, I have created a community motivating and inspring others to get fit at home. I am proud of what I have achieved and I look forward to helping many others with their journey.
GET STARTED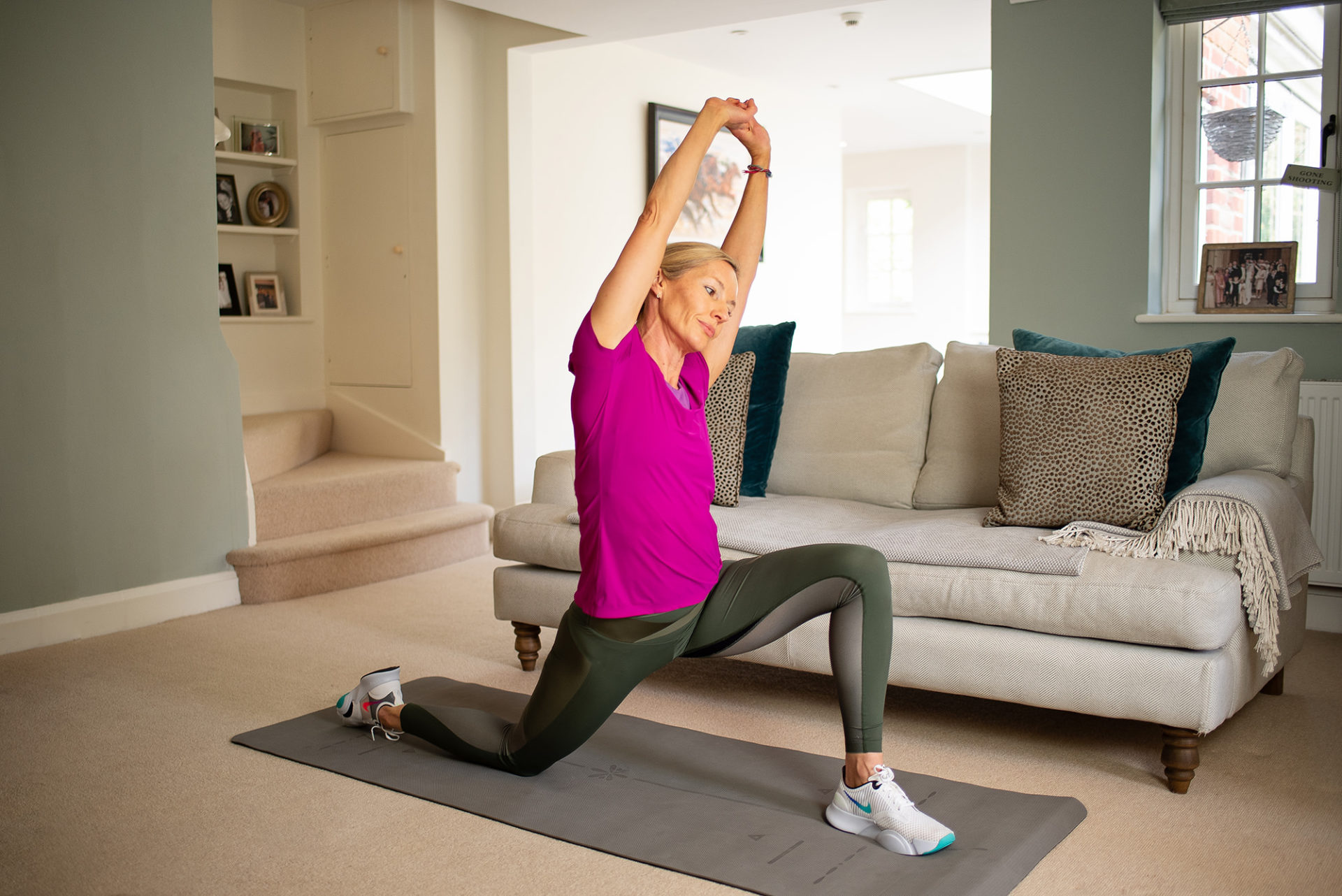 A fitness platform for everyone
"I have been doing Caroline's circuits for the last 7 months, they are an essential part of my week and leave you buzzing all day!" Katie
Watch a Fitness Platform for everyone 40 Seconds
"

I just wanted to take a moment to say since I signed up with you, I have been doing all your classes x3 a week (recorded rather than live)

I couldn't love them more. I am so impressed how my strength has increased. At first I struggled to keep up with you and now I mostly can. And have even moved to 4kg from 3 for some of the exercises.

I had denervation back surgery 2 weeks ago but because I'm stronger now (even though a bit skinny) my recovery has been much quicker and have bounced back. I also feel really safe with you regarding my back problems.

So thank you! You are a big part of my week and definitely the highlight with all your energy, enthusiasm and smile from my iPad.  Although I must admit I do answer back sometimes when you ask if we hate you in a bad moment.

"

Catherine

"Caroline thank you so much for the mix of exercises in today's class. They've boosted me so much and that is just what I needed this morning! Now I feel ready to take on the day!"

Laura

"I just wanted to say how much I love Caroline's approach. I am a beginner and she is so clear in her instructions, always giving options and not judgemental. I can go at my own pace in the classes and in my own home. I feel genuinely amazed at how much fitter I've become in just 3 months. I am now upping my weights and seeing the results. Thank you, Caroline!"

Georgie

"I have always done Caroline's classes on record when I get in from work in the evening as I cannot join them live. I genuinely look forward to doing them as I know that I will feel 100% better afterwards! I laugh, I shout and I feel so much better for challenging myself. And the best bit? I'm now seeing the results!"

Sarah

"Caroline's workouts set you up perfectly for the day, getting the mind engaged and the body active. I hadn't tried online fitness classes before Caroline's circuits and found that the sessions really helped me in my other daily sports, building on my strength levels and challenging me in new areas. I have now done them for 6 months & find the 30 minute sessions fit perfectly into the day."

James

"I have been doing Caroline's leg classes now for 8 months and have never felt stronger in all my years at a gym!! Every class is different, keeping you challenged and Caroline is amazing at what she can fit in to those 30 minutes. I would have no hesitation in recommending to everyone - have a go and you will not look back!!"

Rebecca
My Classes
My fitness platform is created for everyone. I wanted a space where we can all work out together online, getting stronger, fitter and producing great results!
see classes