Why I take my daily turmeric shot! A new scientific update to share!
For many of you who have followed my journey for a while you will know that I'm a huge fan of The Turmeric Co for their daily natural shots which the whole family (and many friends) now take. Not only do they help with my joints & inflammation, post workout recovery and immunity but also give me that extra energy boost pre class.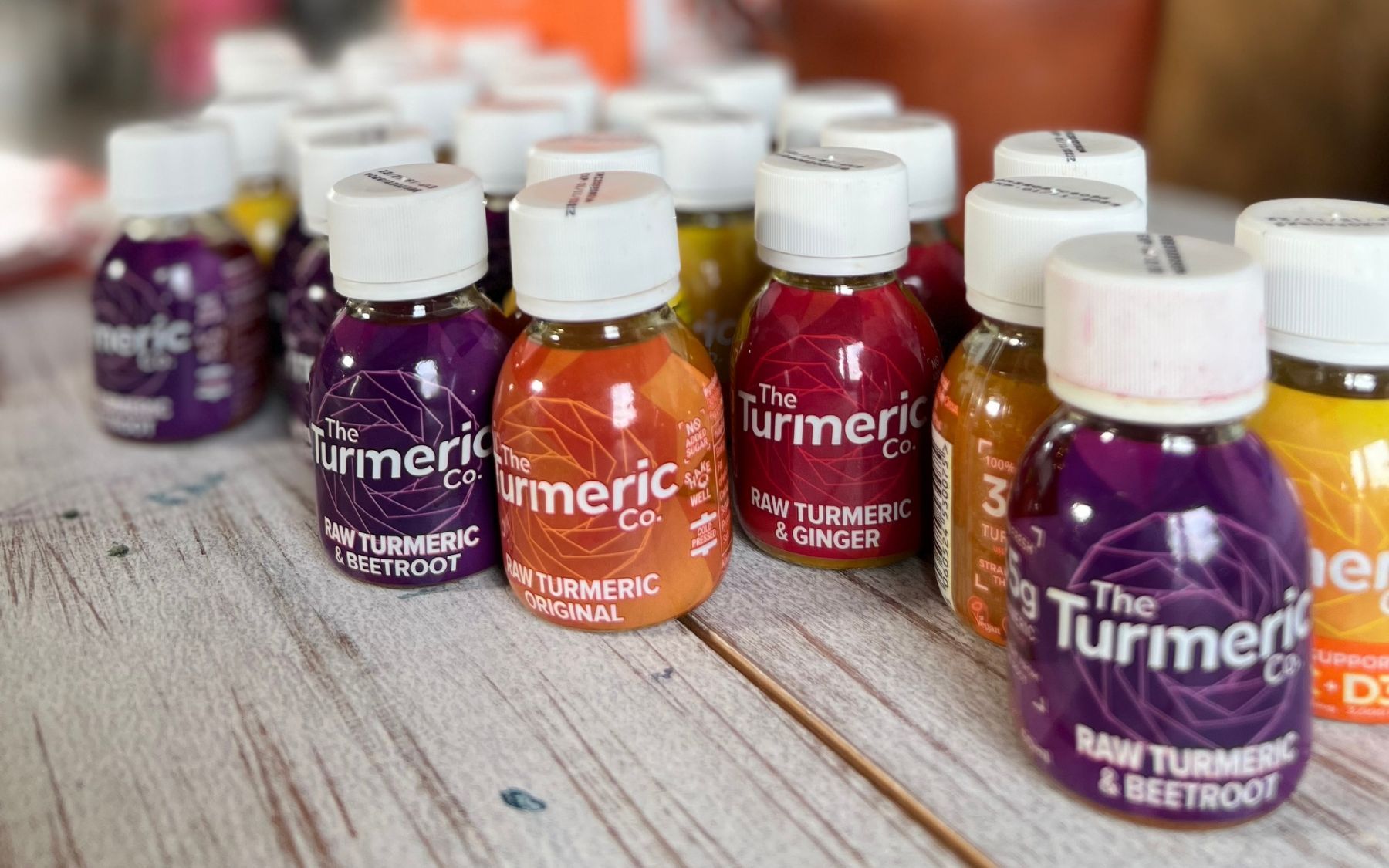 However what you may not know is that there has just been an amazing clinical study undertaken between The Turmeric Co and researchers at Nottingham Trent University which explored the benefits of taking turmeric in the recovery of elite athletes. I wanted to share these results with you.
The trial split a team of professional football players into those that drank the shot and those that did not and then measured their recovery (whole body soreness and inflammation markers in the blood) for up to three days post match at various stages.
The results – drinking the shots twice a day allowed the players to return to their pre game fitness faster than those who didn't take the shots – with a return to their baseline levels of soreness and inflammation quicker than the other group who didn't participate. This is due to a reduction in proinflammatory proteins in the blood known as cytokines which increase in response to any stress such as intense exercise.
Elite athletes are obviously at the top of their game and to be able to boost recovery with a natural source is obviously fundamental.
As you know if you continue to train without the body recovering adequately you are risking injury long term.
What do you take to help with your muscle recovery post exercise – do let me know! Plus if you want to try these shots for yourself (I particularly like the ginger ones!) then do head to The Turmeric Co and use my code Caroline10 at the checkout.