I don't know about you but there is something about packing a bag, commuting to the gym, communal showers and queues for the weights that is enough to put me off the idea of a workout. However, let's reframe that for a minute – you walk downstairs, in your own home, play your own music, have the doors open for some fresh air and you can jump into your own shower afterwards – now that sounds a LOT more appealing to me when it comes to working out.
Although when the pandemic hit in 2020 we were forced into a world of home workouts and closed gyms, many of you have stuck with it and haven't returned to gym, preferring instead to take advantage of home working and home working out. It's a shift we certainly didn't see coming but it definitely has its benefits. To name just a few:
Firstly to stress that you don't need to worry about making a gym class/being on time – as they are all recorded they fit around you not the other way around. This is extra important in August when we may be juggling kids, school holidays etc.
30 minutes really does mean just 30 minutes – no time wasted at all
Whether you're new to exercise or a seasoned pro the gym can be busy and daunting – at home there's no need to feel that pressure, you can work at your own pace without worrying about who's looking at you.
You have all your equipment (if you're using it) on hand and ready to go. And to make it even better, you really don't need lots of equipment – one set of dumbbells (make sure they are a challenging weight) and one resistance band is all you need. We also use chairs, steps and the wall! No high tech gadgets required!
Saves you money – scrap that gym membership fee!
Flexibility – you can do it as and when you please. Pre work, mid morning, squeeze it into a lunch break or as soon as you're finished for the day. It's totally up to you!
Convenient – it's right there, ready to go and we all know when it comes to fitness consistency is key.
So I asked my members just what is that works for them when it comes to online classes and home workouts and this is what they had to say:
I have been doing Caroline's leg classes now for 8 months and have never felt stronger in all my years at a gym!! Every class is different, keeping you challenged and Caroline is amazing at what she can fit in to those 30 minutes. Have a go and you will not look back!!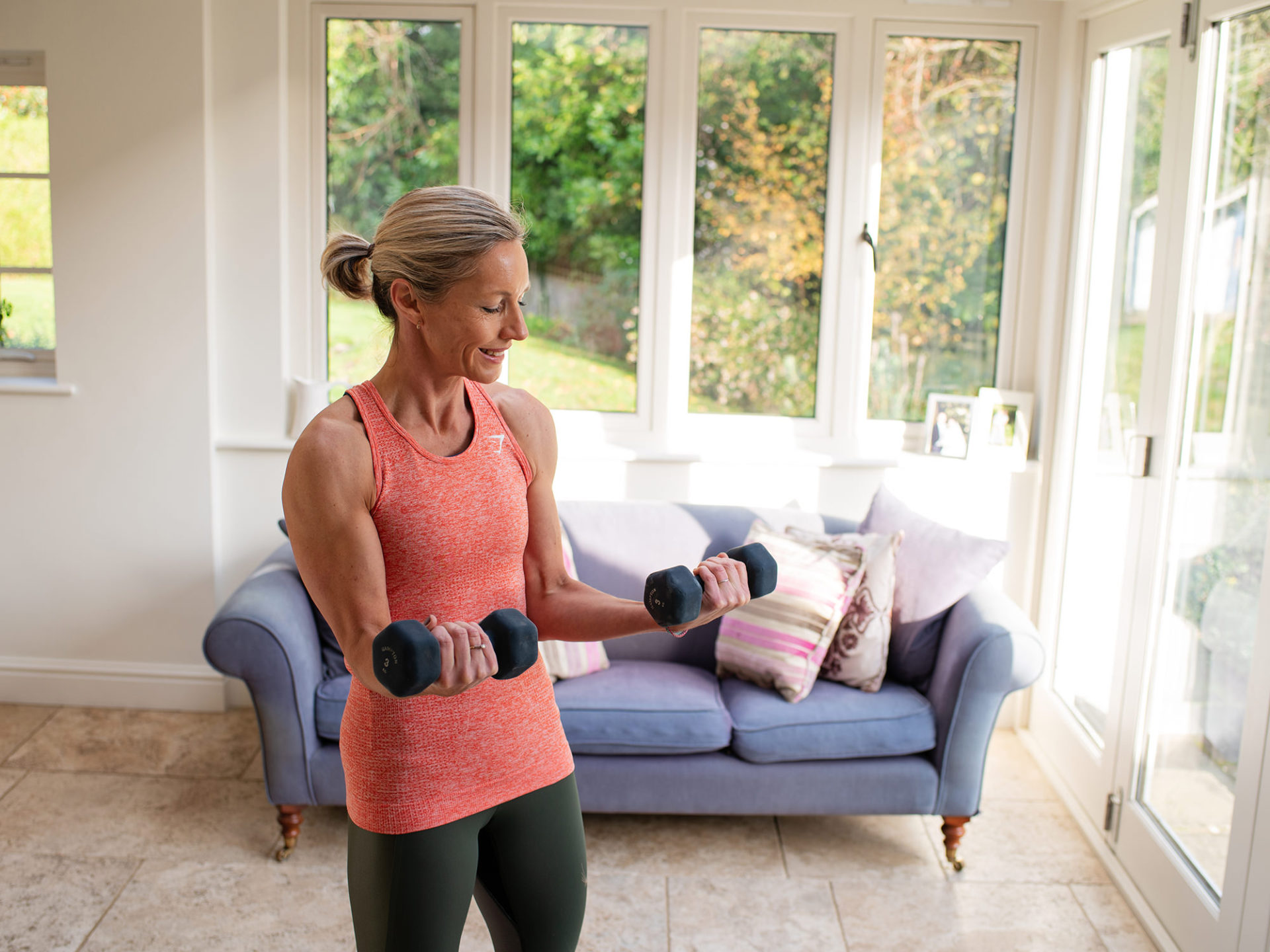 Caroline's workouts set you up perfectly for the day, getting the mind engaged and the body active. I hadn't tried online fitness classes before Caroline's circuits and found that the sessions really helped me in my other daily sports, building on my strength levels and challenging me in new areas. I have now done them for 6 months & find the 30 minute sessions fit perfectly into the day.
I have always done Caroline's classes on record when I get in from work in the evening as I cannot join them live. I genuinely look forward to doing them as I know that I will feel 100% better afterwards! I laugh, I shout and I feel so much better for challenging myself. And the best bit? I'm now seeing the results!
These positive responses really mean so much as this platform is not only my career but passion. So what are you waiting for come and join us for some fun, action packed online classes here!
Caroline x